What is your Return Policy?
Our returns policy is in addition to your rights under the Australian Consumer Law because we want you to be happy with your purchase.
If for any reason you wish to return your purchase, we will happily refund items that are sent back to us within 30 days of receipt of the goods, provided any item returned to us is in a new and unused, saleable condition with the original packaging and labelling intact. All refunds will be credited for the original amount paid using the original payment method, less shipping fees. Unfortunately, returns received after this grace period will not be eligible for a refund or credit. Once the item has been returned we will process your refund. We suggest that all items should be tried on as soon as they are received to ensure you are able to return items within our returns time frame.
We are not able to refund the original or returns postage, nor any customs duties or sales taxes incurred unless the goods are faulty. We would advise you to send any returns/exchanges via insured and/or registered post as we cannot be responsible for the loss of returned items in the post.
We will only cover the cost of postage should the item be deemed faulty.
If you shop with PayPal, you may be eligible for their Refunded Returns service and PayPal will refund you the cost of sending items back, up to 8 times per year, to a value of $45 per eligible transaction.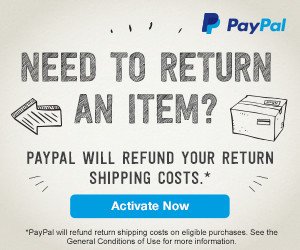 If you wish to return an item, please contact administration via email at admin@chickaz.com for a "Return Authority Number" & we will email the details of how to send your item back.
CHICKAZ.com does not offer exchanges. You will need to refund your item and repurchase the new item.
SHOES
Please try on shoes on soft surfaces before they are worn generally. We cannot accept shoes returned with sole markings or scratches. The box must be returned with the shoes.
SALES ITEMS
PLEASE NOTE WE WILL NOT ACCEPT RETURNS ON SALE ITEMS PLEASE CHOSE CAREFULLY
Once your return has been processed, you will receive a confirmation email; please note that it may take an additional time from the date you receive this email for the funds to be available in your credit card or PayPal account depending on your bank and it may take an additional billing cycle to see the funds on your billing statement.